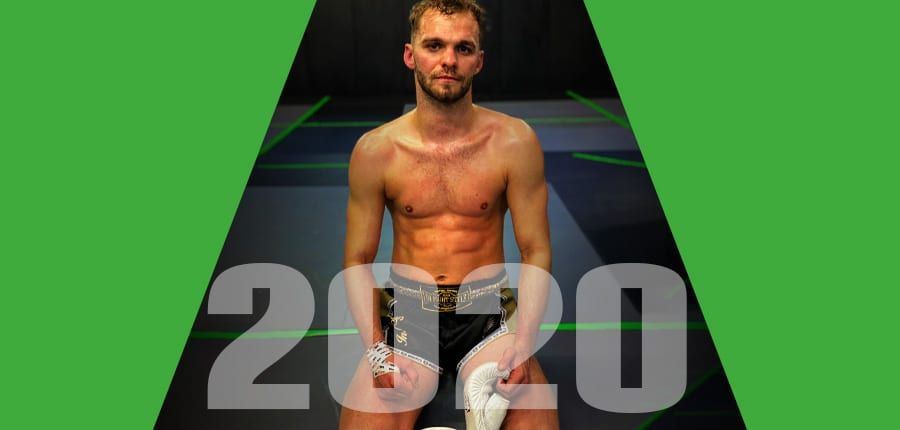 Reflecting on 2020
2020 has been a year where it could be very easy to focus on the negatives, due to COVID-19 putting a stop to a lot of plans especially being a Muay Thai fighter, but I sat back and reflected and it made me realise a lot of things.
Both myself (and I'm sure a lot of my fight friends) have struggled with going from travelling the world doing what we love, whether that is fighting or coaching experiencing different cultures and meeting countless amount of different people, to literally being stuck in the same place and being stopped from doing what we love.
This year has allowed me to sit back and reflect and made me realise how lucky I am…
It has driving me crazy at times, but one thing it made me realise is that I am very lucky to have been able to experience a lot of the world and lucky to have a lot of stories to tell from my experiences.
Andy Howson v Josh Tonna in One Championship
I was fortunate enough to go to Jakarta in February to help Andy Howson for his debut on One Championship against Josh Tonna and this was definitely a turning point for me this year.
After suffering multiple injuries and problems with my hand I was starting to lose the buzz for Muay Thai and questioning if it was even worth it anymore, but seeing all the top-level athletes fighting on One Championship gave me that spring in my step again and made me realise that I belong in those big events! From then on in, I trained most days and got into the best shape I've been in since my hand injury.
Hand Surgery
After Jakarta I was booked in for my 3rd hand surgery which was a massive success considering there was a chance I'd never be able to make a fist ever again.
Move to Bad Company Gym
I felt like a newbie to the game again learning new tricks and being humbled in sparring daily!
I then made the decision to move from down south up to Bad Company gym in Leeds to train and fight for one of Europe's best gyms.
My confidence was hit a bit after so many issues with injury but moving to Bad Company and having great training partners definitely gave me my confidence and spark back again and if it wasn't for the pandemic, I'm sure I would have had a fight under Bad Company by now.
This may sound a bit cliché but one thing I've really realised this year is having negative energy brings nothing but negative outcomes, I had a few slip ups this year and let my negative emotions take over me in frustration and that went on for a month or 2… maybe 3! But as soon as I came out of the negative mindset and focused on training and keeping my vision strong, positive opportunities started to arise.
The next chapter – big news coming soon!
I have been approached by one of the biggest companies in the world and will shortly be moving on to the next chapter of this mad story (all will be revealed soon). This means I won't be fighting out of Bad Company anymore, but I will be staying in contact with the Bad Company gang as they have helped me out massively this year – but certain opportunities in this game you have to snap up when they come and this is one of them!
I want to give massive shoutout to everybody at Bad Company and 4 Corners Gym for all the help and support this year and also a massive shout out to my pad man back home Marky Phil – absolute legend helping me get back on track.
And a massive thank you to everyone who has shown support to me over the last year (or 2) I have been inactive – you all still have faith in me and that motivates me a lot.
This year I want to say less and do more, but I plan on making waves in big organisations like One Championship and to start back where I left off.
Happy New Year everybody