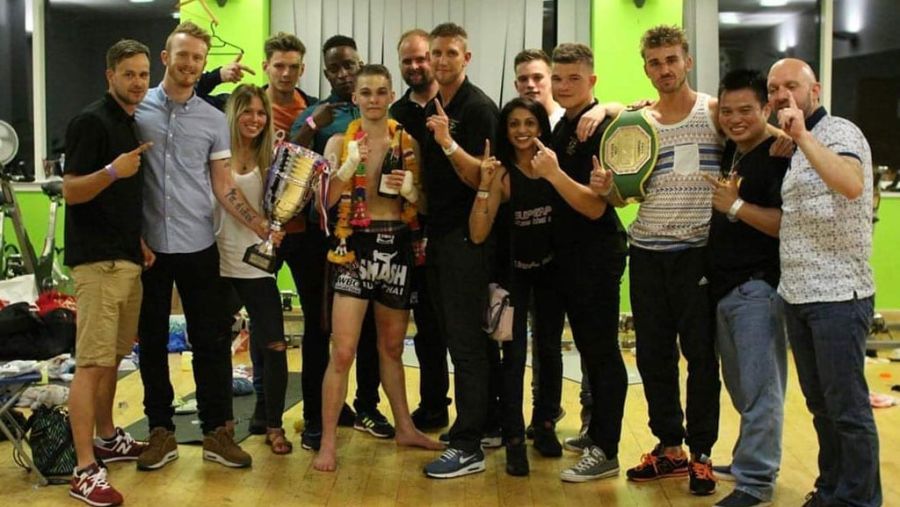 The best time of my life as a fighter
As soon as I stepped foot in to a Muay Thai gym I loved everything about the sport, the beautiful violence, the respect, the culture the traditional side of the sport it is truly a unique sport and until you step foot and embrace the Muay Thai gym you just wouldn't understand what I am talking about.
I have had some absolutely amazing times and memories through the sport and plan on making a lot more memories, however up until this point of my career I can hands down say the best time of my Muay Thai career was the 4 years I spent at
Liam's Gym/Superpetch
.
I loved everything about the sport – the beautiful violence, the respect, the culture and the tradition
Liam's gym was formed by the late Liam Robinson, a man who had a rare eye for detail, a huge passion for the sport, his personal life even revolved around the sport and he literally put his fighters first over basically everything – when I say everything he even went to corner Panicos in Ireland on his wedding anniversary, that was the kind of dedication he showed towards his fighters.
He had such a good balance of being a brother to all of us in the gym but he could flick the switch straight to business mode when we were preparing for fights.
We would be hitting pads and he would be on militant mode but as soon as the bell went for the break it was always straight back to bantering and some body was always being ripped in to.
---
I first started training with Liam when I was 14 years old, he had already started building a solid little team by this point when I first went to the gym – he had people like Mason Harris who had just come off a win against now MMA superstar Darren Till, Sheree Halliday who was fighting all over the world against the best female fighters he also had a top prospect in Sam Omomogbe.
Then you had "the pig" Ben Lucas, who was beating up adults when he was about 14 but had a long layoff from the sport, but by chance his first training session back was my first training session at Liams.
I instantly fell in love with Liam's style of training, how he explained the fine details of certain techniques and showed me how to score in Muay Thai. I was constantly learning…
The first session I done with Liam I instantly fell in love with his style and format of training, I loved how he explained the fine details of certain techniques and loved how he took his time to explain and show me how to score in Muay Thai.
The good thing about Liam training us was that he was still an active fighter himself so he trained alongside us every day to so I was constantly learning from him.
---
As the years went on our team built stronger and stronger and the team was getting bigger and bigger and it was becoming a force to reckoned with in the world of Muay Thai.
It sounds cliché but Superpetch was one massive family and I think the atmosphere in the gym and Liam's style of coaching was what made such a strong team.
Some days my Mum and Dad couldn't get me to Northampton which was about a 2 hour round trip, due to having to work and look after my little sisters, so I had to get a bus and a train to training sometimes which made a 2 hour round trip about a 3 hour round trip – but I didn't care, I would get in from school and would be buzzing to go to the gym to train hard but also to just have a laugh with all the lads and ladies.
There was always someone telling mad stories and there were constantly laughing fits in the gym, whether it was Pig telling us another disgraceful story or Forrest giving it the big one on BBM (Blackberry Messenger) and getting absolutely battered by Liam, there was just always something we were all pissing ourselves over.
There were so many big characters in the gym, there was never a dull moment and I'm pretty sure everyone earnt themselves some sort of nickname – I had a few nicknames I probably can't repeat on here because my Mum will be reading!
The sparring sessions with Liam were always the best, to fight for the "BSTchandamnern" title (name of the gym we trained at and Rajadamnern mixed in to one) title as we used to call it – even though it was more of a laugh we would always bring our A game!
If I was ever slightly edging a round Liam would up the tempo and pull something crazy out the bag like a spinning back fist or he used to love trying to catch me with his infamous left body hook and destroying my liver! I can always remember I managed to drop him with the exact liver shot he used to get me with one night and I claimed the BSTchandamnern title, but you better believe the next training session he mauled me and my BSTchandamnern title days were short lived!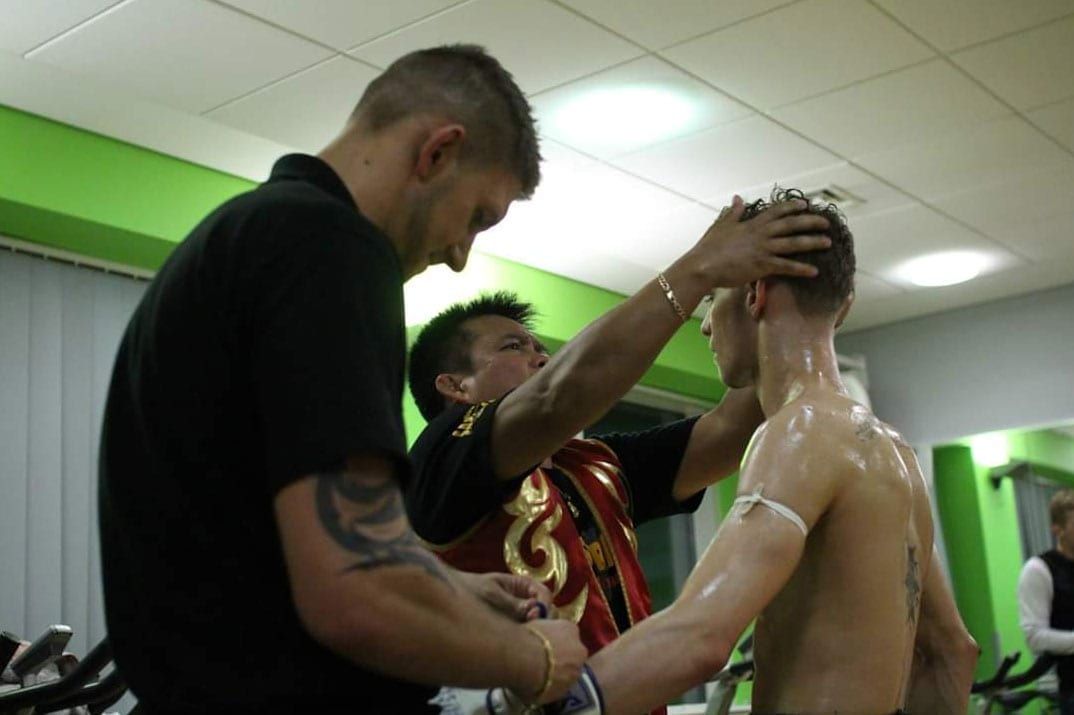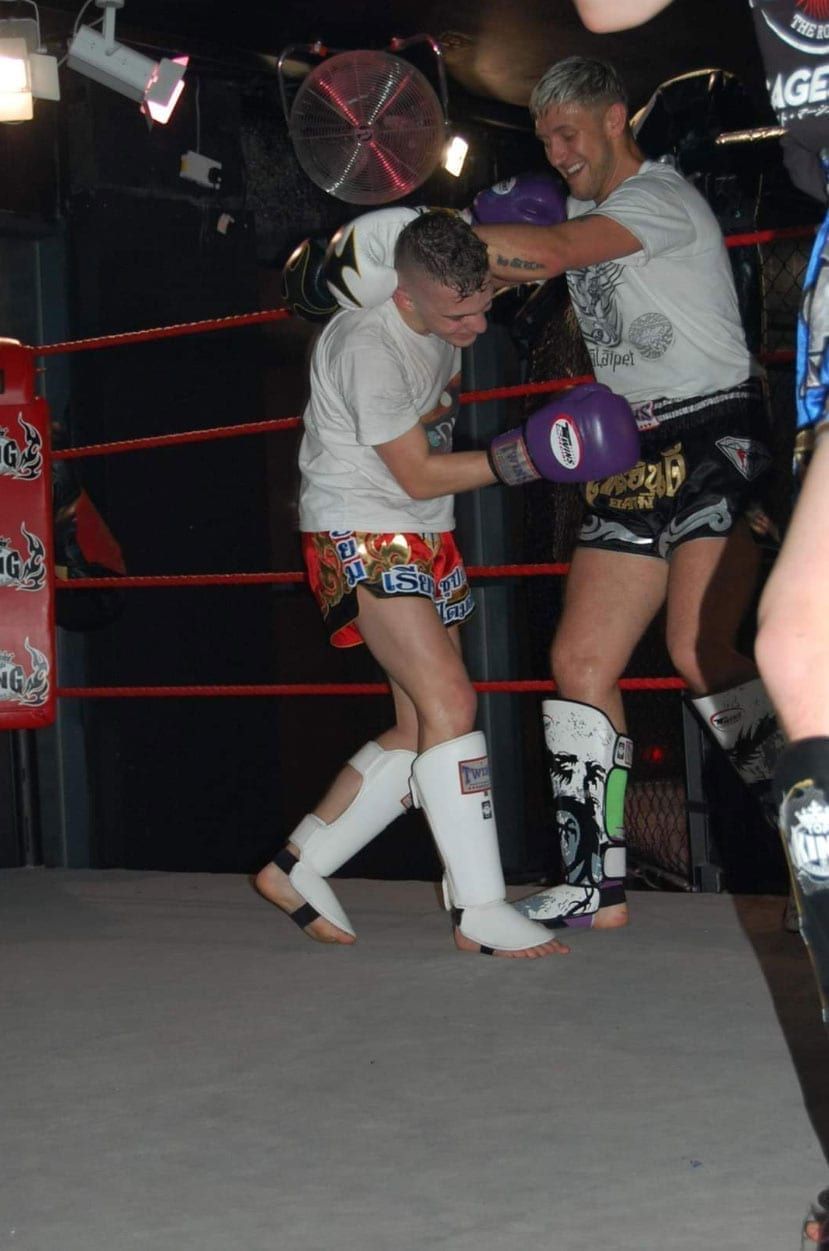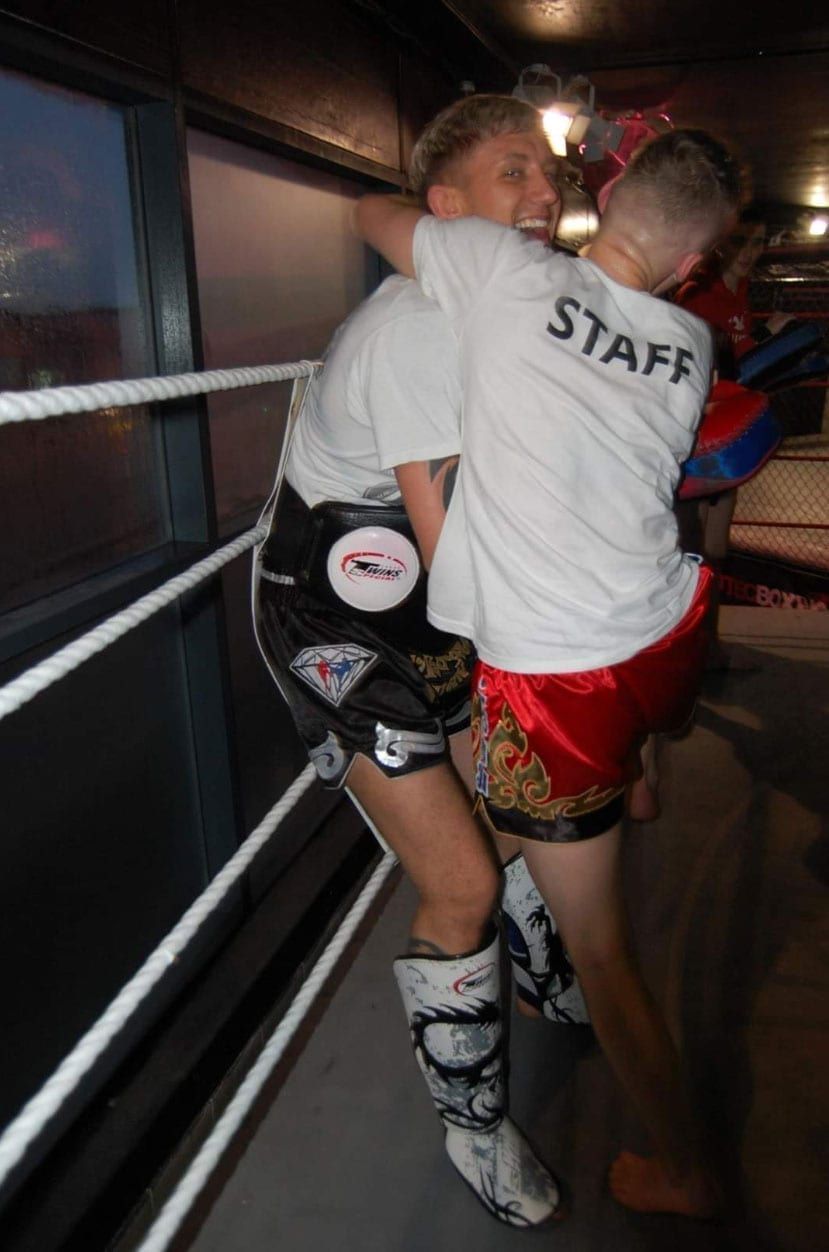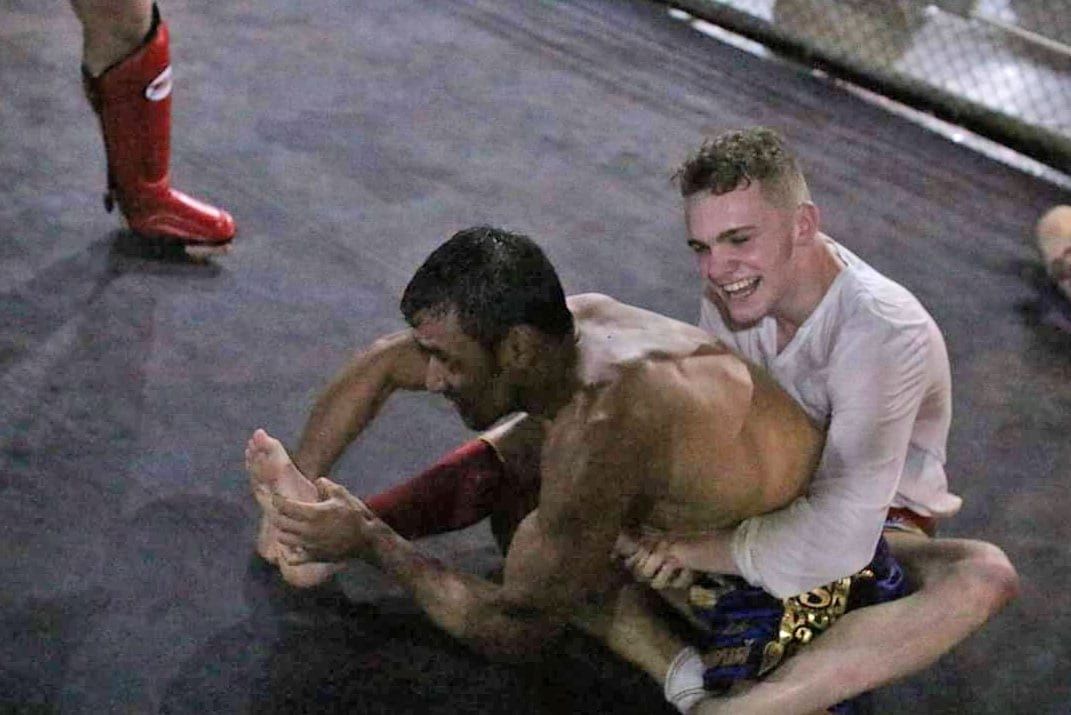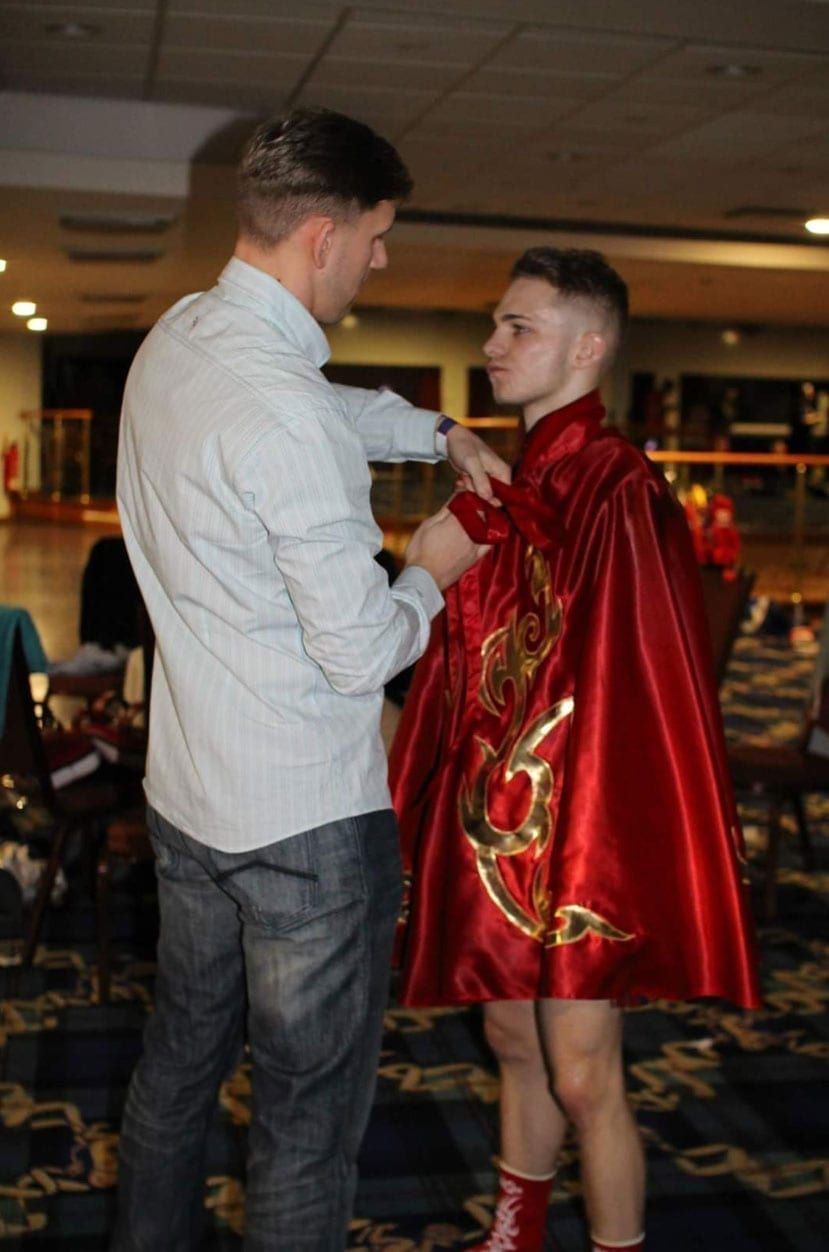 2012 Liam organised a group trip to Thailand and a bunch of us went over for a training holiday and it's when we all discovered Petchyindee.
Liam's plan was to have one fighter in each weight category as number 1 so we could be at the top of UK Muay Thai.
It was honestly the best 2 weeks of my life, from the training to getting my first fight in Lumpinee stadium to absolutely ripping Ricky Sewell for getting beat up by some Thai at MBK, to constantly pranking Raymond with weird bugs and shit, to pouring electrolyte powder in to the snoring pigs mouth and to an absolute mad night out with Nong O and Sam A and a few other Petchyindee fighters on Khao San road – it was amazing and it bought us all together even more.
After this trip our training and fights levelled up, we had around 10 plus professional fighters, most of us were ranked top 3 in our weight classes in the UK and most of us were either in our twenties or late teens!
Liam's plan was to have one fighter in each weight category as number 1 so we could be at the top of UK Muay Thai and start making waves, it started getting that way as well and I genuinely believe if he was still here most of the boys would be running their weight divisions.
I was with Liam from 14 years old to 18 years old it really was a time in my life which means a lot to me and I am so proud I was a part of such an amazing team and got represent such an amazing coach in Liam and I am pretty sure all the fighters at Superpetch feel the same way.
He taught me so many valuable lessons not just in Muay Thai, but in life.
Having someone who showed genuine care for all of his fighters and had all of our best interests at heart and wanted to push us and make us as successful as possible is very rare however it's even more rare to find someone who done all of that and didn't charge any of us a penny.
He used to travel to work in the day 9-5pm then travel back to train us every night, him and his wife Pardeep even made a spare room in their house for the fighters who travelled to stay in.
He taught me so many valuable lessons not just in Muay Thai but in life. He held a load of young fighters together which was really apparent when he passed away and I hope one day when I choose to go in to full time coaching I can have the same effect on young fighters with similar gyms.
If it wasn't for Liam's gym I am pretty certain I wouldn't have gone as far in my career as I have and more importantly I wouldn't be friends with lads I now class as some of my best mates. My goal in life is to take my career as far as possible and I would always dedicate my success to Liam, but also if one day I choose to go down the coaching route I want to follow Liam's footsteps as much as I can.